Mira Co Rescue [0.5.1a - WIP] - NSFW
Mira Co Rescue - August Wrapup Report 2021
---
Hello Everyone!
The first blog post after the kiddo has been born! I'm happy to report that things are going well and they are doing just fine along with the rest of the family. I'm getting a decent amount of sleep so far but she is mostly sleeping as she was quite small when she arrived but is quickly catching up to the average.
In other news, I have begun work on continuing a Side Event in the meantime to add another scene to the game which features Mira and her continued harassment of a certain vending machine outside of Succ or Bust. Upon kicking the machine again (after this is implemented) Mira will learn her actions have larger consequences this time.
On twitter I've posted all the thumbnails for the upcoming event and two images I managed to get done during a stream yesterday. I'm not sure if I'll be able to stream as often as I did before but we will see how I can align feedings and breaks to accommodate the schedule. Chances are I'll be doing work off stream and posting progress instead.
So far, the scene consists of a short intro sequence which then leads to a (hopefully) intractable On Map Event where Mira has been placed inside a public relief station to pay off her debt/damages to the vending machine. It will have several lewd options to do to Mira which will have their own image(s)/variations and hopefully, if programming goes well, small animated loops for some cut in images or otherwise. This is a test to see if I can incorporate these sorts of things and I figured this event would work best for that test.
The scene plays out from player choice/interaction and accumulates payments based on options selected, or the player can opt to just skip to the finished scene if they don't want to view certain interactions/repeats.
I hope everyone is enjoying the recent WIP build. I will hopefully get around to implementing more of the stories now that the kiddo is around and there isn't as much to worry about (just different types of worries now). I hope everyone has a good weekend and is resting well, for my sake at least! Until next time!
Thumbnails embedded here as it is too tall of an image to attach: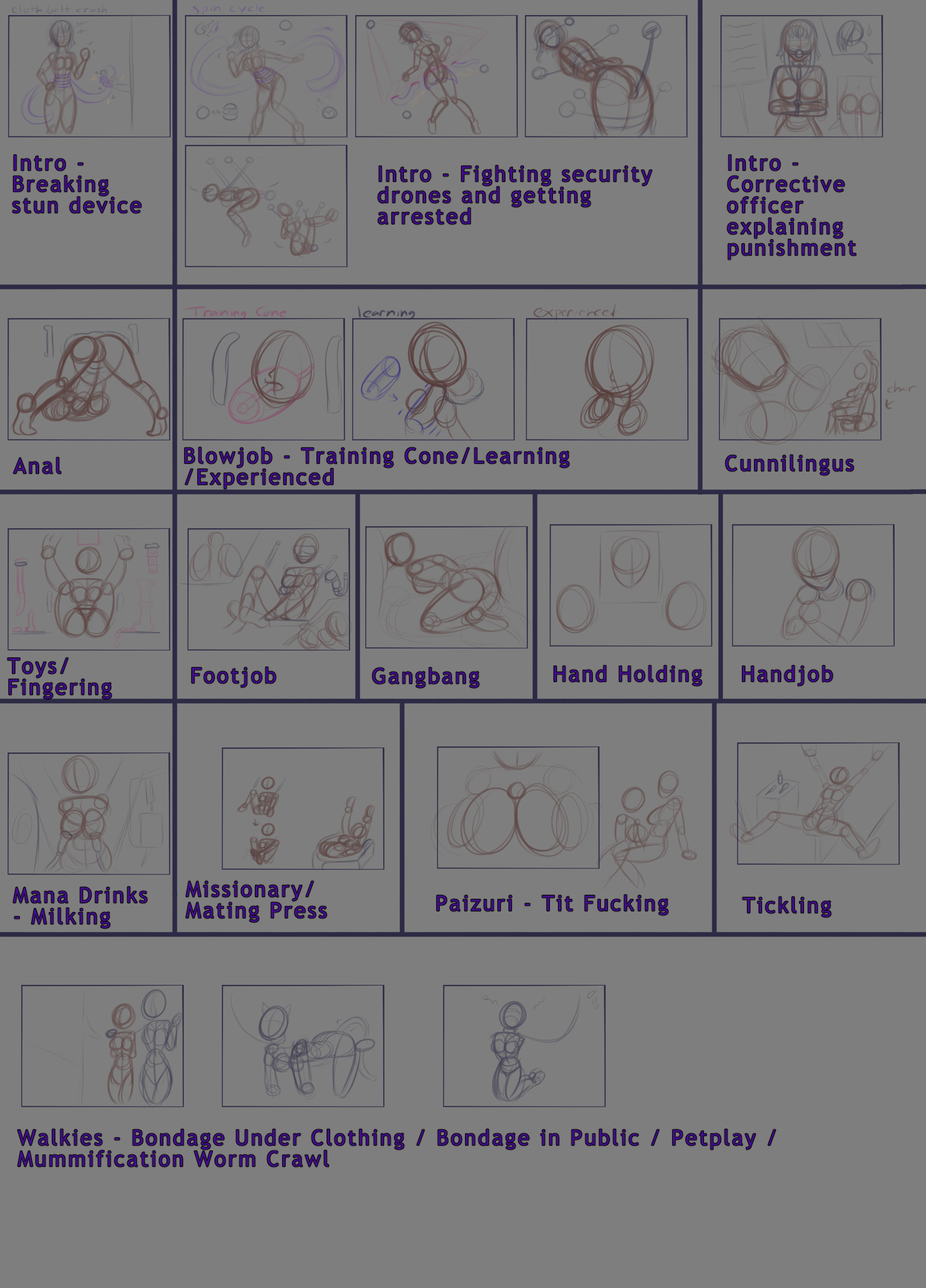 Get Mira Co Rescue [0.5.1a - WIP] - NSFW